Leisure Retailer Sets Up and Scales Up With FuseMetrix
12th May 2017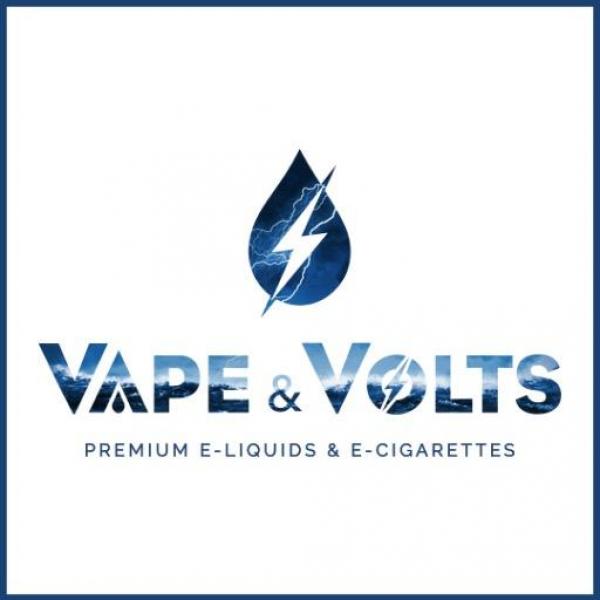 Michiel Carmel is one of Britain's serial successful entrepreneurs, with a track record of starting and growing businesses before selling them for tens of millions of pounds. In September 2015 he set up Vape & Volts, a specialist e-cigarette and e-liquid specialist, adopting FuseMetrix from the outset, and achieved astounding results within a year of starting up.

Customer benefits at a glance:
Achieved 100% ROI in year one of trading
Low capex
Supported a rapid business scale-up, from a standing start
Supported by a customer service team that is "second to none"
Easy to use – required less than a day's training to cover customer-facing and back-office staff
Accommodates entire online and offline business operations in one system
Provides accurate real-time management information to enable competitive decisionmaking The challenge
Michiel was confident in his business plan but needed a technology suite on which to run his entire business, on- and offline. He wanted to scale the business up quickly, without altering the IT infrastructure, retraining staff and supply chain users, or interrupting online sales and search engine appeal.
The new solution had to be easy to use because the staff would all start running the shop on the same day. It also needed to:
have a till interface
provide real-time product and stock level information, at the touch of a button
run all back-office functions, including finance, stock control and HR
be able to scale the business up so Michiel could open a second shop
enable Michiel to access real-time management information so he could make fast decisions to outcompete similar retailers
accommodate a substantial e-business. The online store would open within six months of the bricks-and-mortar shop. It was imperative that the physical shop and e-business ran on the same system because they relied on the same staff, stockroom, pricing and promotional information.
"As the sole owner of a start-up, stocking, promoting, employing four staff and opening a shop in London immediately presented an enormous cost, before I'd even opened the shop door. Naturally I was mindful of cost and quite worried about how much such an all-inclusive, centralised system would cost – but I was pleasantly surprised,"
commented Michiel.
The solution
Michiel had set the bar high because he had experience of the FuseMetrix system – his previous business adopted it before his company was sold for £43,000,000 in 2013. So he went back to the FuseMetrix team to see if they had something suitable for start-ups, as well as multi-million-pound businesses.
"Up until this point, I hadn't appreciated just how much FuseMetrix scales down as well as up. I needed something that would take us from a standing start up to whatever we can grow the business into.
"It was still the best and most competitively priced solution on the market,"
explained Michiel.
When the doors of Vape & Volts were opened for the first time, the staff were ready for a rush, and everything was fully operational.
"The staff picked it up really quickly and, in the end, it took less than a day to train everyone just a few weeks before the shop opened,"
explained the Project Manager at FuseMetrix.
The physical retail outlet used a simple selection of FuseMetrix modules:
stock management
HR
accounts
till system
CRM
sales order processing
e-marketing.
The FuseMetrix team also designed and built the website, which pulls product information from the same system that the shop floor staff use. When a web visitor adds a product to their basket, FuseMetrix sends the shop all the details and automatically updates stockroom records.
The results
After going live on 30 September 2015, by summer 2016 Vape & Volts had turned into a highperformance business, winning the Vape Shop of the Year Award, and Innovation of the Year for its Juke Vapes machine.
Within 12 months, the staff headcount had increased from four to eleven as the business followed a steep growth curve.
Michiel regards the FuseMetrix team's customer service as "second to none" owing to its immediacy.
"At any time, from anywhere, I can call up, frustrated, and have solutions presented to me there and then. They're extremely professional and, beyond that, friendly,"
he commented.
Unlike with many other products, customers don't rely on a single primary contact. Instead they liaise with a small development and support team, so there's always somebody available for each customer, who's well briefed.
"They're always clued up on what's happening within Vape & Volts so I'm not passed from pillar to post when we have to call in," concluded Michiel.
Michiel is well on his way to opening additional stores, as per his business plan, without changing the technology the business runs on.