Take the headache out of your accounts department with an automated system...
15th February 2016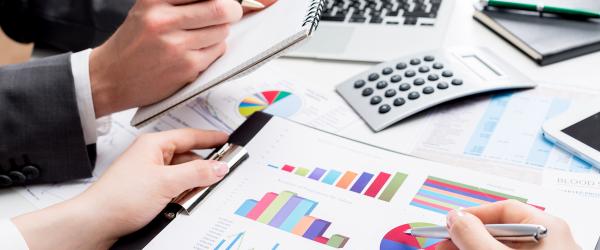 As the saying goes, time is money – an adage never underestimated in the world of business accounting. Keeping track of money coming in and going out of the business, as well as maintaining accurate financial records is paramount to the success and credibility of your company, and as an integral part of company procedure it needs to be done right - a daunting and time consuming task for many. With this in mind, FuseMetrix accounts and CRM system is designed as an efficient solution for business finance, speeding the process up whilst assuring accuracy and ultimately giving you control over your finances and maintaining a smooth-running daily finance routine.

Integrating CRM and accounts through an automated system provides companies with a central viewing platform over revenue and making light work of account administration. Keeping track of expected income and crediting becomes a breeze as the automated system means all customer information can be stored and set up so that you no longer have to chase down payments, saving accountants time and ensuring accurate records are built and maintained. With Cash Flow forecasting, you can track expected income and future cash requirements along with tracked opportunities and customers. Having this unified platform will significantly improve your financial management and give you better scope to make future financial decisions.

It is great news for smaller companies looking to save on administration time and costs; you don't need a wealth of accounting experience to understand the system as the accessible dashboard gives a detailed overview of all financial information making it really simple to understand and follow. Reporting and analysis tools means financial reports can be built and delineated by cost codes designed around business requirements. As a multi-functional, bespoke software this package can be implemented around customer requirements with sales purchase and nominal ledgers, VAT and multi-currency accounting for business overseas. Furthermore, all financial information is secure and accessible through a cloud-based solution set with permissions so you control who has access to confidential information.

Having a fully integrated system with all financial information easily accessible will significantly improve how your company is run, saving both time and money whilst expanding your business.

Contact us to find out more